*My overall take on the game is that if you take away Michigan's mistakes, the teams actually played pretty even. That said, I never really felt that we were ever really in danger of losing the game. It seemed like we were just toying with them, playing a very conservative game and waiting for them to make mistakes. And as always, our defense won the game, with their patented bend-don't-break style.
*I felt we beat them badly in three main areas: talent, preparation, and execution. I also feel that as long as Tressel and Rich Rod remain the coaches, we'll continue to beat them for these same reasons.
*The game was closer than most anticipated, but again, it seemed like it ended up that way because we wanted it to. Never seemed like the game was out of our control.
*The crowd has littered with Buckeyes, we even got the O-H-I-O chant going early in the 4th quarter, which was a highlight. Their fans (outside of a few drunk/idiot students) were pretty mild, most of them conceding their fate long before kickoff. After the game, most talk was littered with if's, and's, and but's, most revolving around their 5 turnovers.
*The steady progression of our O-line continues. We threw for only 67 yards but only needed to throw 13 times. Our running game was bruising again, which bodes well for the bowl game and next season. Love it.
*Rich Rod is a complete dope. My seat was on their sidelines about 15 rows up. He never looks "in control" on the sidelines and his emotions are all over the place. One play he's calm and talks to his players. The next, he's cussing up a storm and screaming at his assistants or one of his players. Makes me appreciate Tressel even more.
*They'll keep Rich Rod another year at least, but you have to wonder. This season was another disaster, and his press conference had to make the Michigan faithful scratch their heads. I understand the disappointment but he seemed like he was at the end of his rope.
*I liked the uniforms for one game but wouldn't enjoy having to look at them permanently. I missed the buckeyes on the helmets the most.
*Looking forward to a bowl game we should win. Oregon or Oregon State will each be interesting challenges. Seeing Tressel coach 'em up in the Rose Bowl will be cool to see.
*There's no feeling like leaving that stadium with a win. Nothing like it.
*See the still shot below of my cousins Eric (#5) and Kevin (#88) interviewed by Big Ten Network hottie Melanie Collins on the Pregame Tailgate Show.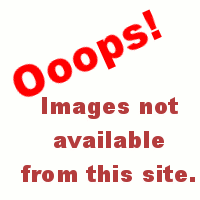 Other stuff...
*Last Sunday night...I quickly want to say that I agreed with Belichek's decision last Sunday to go for it on 4th down. The best way for me to describe it is this way: When I originally assumed the Pats would punt to the Colts with 2 minutes to go, I said to myself, 'holy crap the Colts are going to win this.' When the Pats decided to go for it, I said 'holy crap, the Pats are going to win this.' They needed under 2 yards with that offense.
*I've never been a huge fan, but I become more and more impressed with Ricky Williams natural-born talent. Looking at his apparent lack of interest in the game throughout his career, he shoulda been out of the league years ago. But he continues to get results. I think he's just one of those guys that have 'it'.
*The Iverson situation reminds me of the end of Sprewell's career. All of the natural-born talent in the world, and just can't let his enormous ego accept any other role than superstar.
*Nice to see both the Browns and the Lions compete today. Great game, and especially great now that I don't have to hear about it (Lions) up here for the next three days.
*It's Sunday November 22 at 11:24pm, and Michigan Still Sucks. So do my Bears, apparently. Sigh.
JT