Posted by Tom Fornelli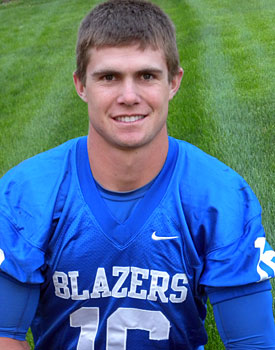 The MLB amatuer draft kicked off on Monday night, and it wasn't long before the player some consider to be the best athlete in the draft, Bubba Starling, was selected by the Kansas City Royals with the fifth pick. Starling also happens to be one of the top recruits in Nebraska's latest class, and the Cornhuskers were hoping Starling would be in Lincoln to play football.

But will he?

Nobody but Starling knows for sure, but if I were Nebraska fans, I wouldn't get my hopes up. Drew Pomeranz was selected by the Cleveland Indians last season in the fifth spot, and he ended up signing a contract worth $2.65 million. That's the kind of money that is going to be offered to Starling, and considering that Scott Boras is his advisor (which means he'll likely be his agent shortly) he may wind up with even more than that.

That's a lot of money to turn down. Maybe Starling will do it and decide to play two sports at Nebraska, but I wouldn't even bet $2.65 on it.

Nebraska wasn't alone, though. Oklahoma also saw one of its quarterback recruits taken by the Arizona Diamondbacks with the seventh pick. Last year's seventh pick, Delino DeShields, got between $2 and $2.5 million from the Houston Astros.