Posted by Chip Patterson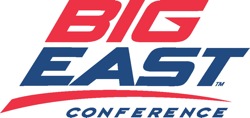 This week's polls
have been released
. Here's how the
Big East
fared, from the top of the polls to the bottom, and what it means.
Others receiving votes:
West Virginia
knocked off
Cincinnati
and blew the Big East race wide open. Now both the Mountaineers and the Bearcats find themselves receiving a few votes from the pollsters, but neither collected enough to make it into the Top 25.
The Big East's absence of power could end up costing them their spot in the Champs Sports Bowl if things continue in this manner. The Orlando-based bowl game has the option to replace their Big East team (slotted as the #2) with
Notre Dame
once in every four-year cycle. Between Notre Dame's late-season push and the Big East's inability to make a splash on the national scene, it would not come as a huge surprise.
Rutgers
also received some votes in the coaches poll, though the Scarlet Knights made no AP ballots.
Keep up with the latest college football news from around the country. From the regular season all the way through the bowl games, CBSSports.com has you covered with this daily newsletter.
|
Preview